The Covid-19 pandemic has seen a huge mobilisation of efforts across the retail sector to ensure shelves were stocked amid potential workforce disruption and panic buying.
Co-op retailers have been at the forefront of these efforts but there has been some concern that smaller, independent community retailers might struggle to obtain supplies as distributors focused their efforts on bigger stores.
Plunkett Foundation, the support body for rural community businesses, says the past few weeks "has meant a very testing time for community businesses everywhere" but paid tribute to the work of community pubs opening shops and providing hot meals, or community businesses setting up phone lines to help those at risk of isolation.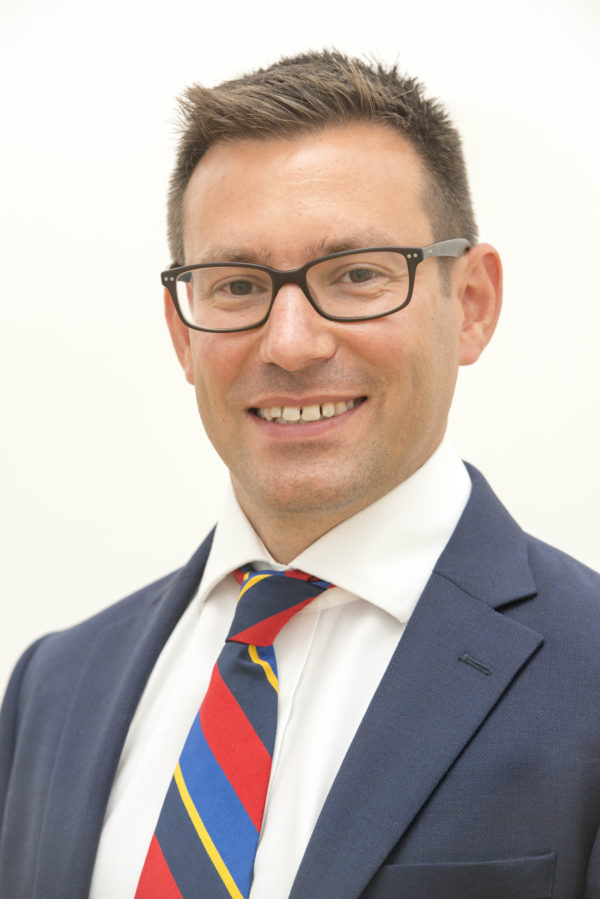 "Shops have been expanding their volunteer numbers to rapidly increase the services they offer, such as prescription deliveries – despite losing many older volunteers due to self-isolation," said CEO James Allcock.
But he warned that for the organisations, accessing supplies is a difficult issue.
"We have seen the ongoing challenge to community shops in accessing adequate supplies from wholesalers – meaning some shops have had to make the very difficult decision to close their doors."
Plunkett is now working with community businesses to lobby with central government, the Department for Environment, Food & Rural Affairs (Defra), the Cabinet Office, the Federation of Wholesale Distributors and national wholesalers, to tackle the issue.
Mr Allcock added: "Bestway Wholesale have told us in a statement that they are lobbying to ensure "consistent supply to rural community shops which is balanced fairly with supply to other business types".
Measures suggested by Bestway, the country's biggest independent cash & carry, include adapting to the availability of product pack sizes as manufacturers cut ranges in favour of core products and plain pack variants; and collaboration with foodservice wholesalers who have inventory to sell. Bestway is offering to collect products from suppliers to ease delivery burdens, and is adopting central delivery into one hub, to ensure availability across its depot network.
Plunkett is urging its members to raise this matter with their local MP, and has provided a template letter to do so.
Among the UK's smaller independent co-ops, experience varies: Allendale, a co-op in Hexham, Northumberland, is supplied through Federal Retail Trading Services and tells the News that, as such, it has been well looked after and not encountered any difficulties taking deliveries.
But in the Lake District, Coniston Co-operative Society says there have been some problems getting supplies through, with problems obtaining items such as bread.
But both stores are continuing to serve customers and – like the bigger retail co-ops – are going the extra mile to help customers living in remote places, or who are elderly or vulnerable.
Allendale has had to increase capacity to deal with demand during the crisis, with orders rising from around ten a day to around 100. Older customers are ordering supplies and the co-op takes it out to them in a van, often in isolated areas such as Allenheads village.
Coniston says there are similar issues with older locals who need to be looked after, with volunteers coming into the store to pick things up for them.
Larger retail societies also operate in more remote areas. Channel Islands Co-op is offering a food delivery service to vulnerable islanders who are needing to self-isolate.
"The food will be delivered to people who have no close relatives who can shop on their behalf," said a spokesperson. "We want to remain as a community retailer and help anyone in need."
Such initiatives come alongside donations from the sector – by the Co-op Group and independent retailers – to organisations such as FareShare, the National Emergency Trust and the Trussell Trust help them support the vulnerable.
And the societies are doing their own work too, with the Co-op Group, as previously reported, using its Member Pioneer network to help in the crisis. Midcounties Co-op is partnering with over 100 local volunteering groups to offer a home-delivery service that will ensure the most vulnerable in the community receive essential food supplies.
Related: Retail co-ops respond to pandemic
The society has been gathering details of vulnerable people in its trading area for the past two weeks and has already identified a list of customers in need of help with shopping deliveries while in self-isolation.
It says it has proactively contacted more than 52,000 members who are known to be vulnerable and in self-isolation to offer its support, and is asking customers to continue to speak to teams in their local Co-op Food store if they know of people in the community that would benefit from the service.
The co-op is putting these customers in direct contact with local volunteering groups who, working with their partner Co-op Food store, will deliver shopping directly to theeir homes.
"Where volunteering groups are unable to reach specific individuals, drop offs will be made via Co-op Food's home delivery vans," said a spokesperson.
Chief executive Phil Ponsonby said: "Our colleagues across the society have been working tirelessly to support our communities since the start of this outbreak and this is our next step in doing just that. Protecting those who are most vulnerable is key, which is why providing a service that means they can stay safe at home is so important.
"We have already made more than a thousand deliveries to people across our communities and, in the coming days and weeks, we'll be looking to extend this service as far and wide as we are able to."
Southern Co-op has also stepped up its community role, donating £40,000 from to the Neighbourly Community Fund to support hyper-local groups who are at the frontline helping the vulnerable. It also developed a list of ways that people can help their local community directly.
Central England Co-op has put a number of initiatives in places, working with Lichfield District Council to create a community hub at its Boley Park Food Store.
The council will identify vulnerable community members, gather orders and pass them onto the store. Central England Co-op colleagues will then create a package and take payment from the customer over the phone before the local authority delivers the goods.
This scheme is the first of its kind in the country and, if successful, could lead to the creation of similar projects based out of Central England Co-op community hub stores across the 16 counties it trades in and even farther afield on a national scale.