Channel Islands Co-op has arranged some lockdown-friendly celebrations for the 75th anniversary of the end of Nazi occupation.
The islands were occupied during World War II by Germany from 30 June 1940 until 9 May 1945, when British forces accepted the German surrender.
Events to mark the landmark date have been called off because of the Covid-19 pandemic, but islanders are still being encouraged to honour the anniversary at home.
On its website, retail society Channel Island Co-op said: "It is more important than ever to remember, reflect and to celebrate this anniversary and what it means to us as individuals, as a community and as the Channel Islands.
"Although this year's Liberation Day celebrations are not as we all planned and we may be separated from our families and friends, this day is still a significant and central part of our history and there are many other ways we can celebrate our 75 years of freedom.
"We have everything from special Liberation themed arts and crafts activities to wartime recipe favourites and stories from community members, to inspire your celebrations."
The society's website includes instructions on how to make celebratory bunting, poppies and paper planes, and recipes for traditional island recipes such as Jersey bean crock and Guernsey potato peel pie.
A message on the website says: "By far one of the more defining and testing periods in the history of the society, and the Channel Islands, was continuing to serve our communities during the Occupation. For the Society, adaptation as well as improvisation was key in order to be able to continue to serve the community."
At the time, the society had only a few stores and faced restrictions imposed by the Germans, along with rationing and depleting food stocks.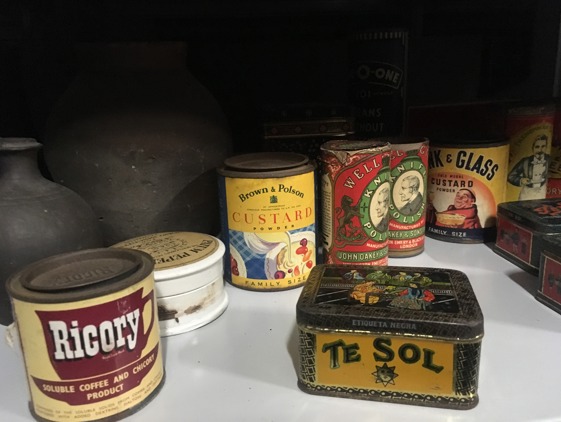 But the co-op kept its stores open and managed its affairs so wel, it was able to pay a 5p divi and 1p bonus at its first post-war AGM, in December 1945.
"It was thanks to the colleagues of the era, their perseverance and commitment that we were able to stand strong for our island during the dark times," the society adds.
"What remains unchanged throughout our history is a passion and vision to make a real difference to the communities we serve.
"So commemorate this momentous day with us. Hang your bunting, wave your flags, FaceTime your family to reminisce and celebrate one of the most important days in the Channel Islands' calendar."