Central England Co-op is rewarding its 7,400 frontline colleagues for going "above and beyond for their communities" with an extra week's pay.
The bonus will be paid in June and staff will also see their colleague discount double to 20% until the end of the same month.
Chief executive Debbie Robinson said: "Our colleagues have been doing a tremendous job ensuring our communities continue to have access to vital essentials and services during this uncertain time.
"Our teams in food stores and distribution have worked around the clock to ensure that our stores stay open and communities can stay safe while getting the food they need.
"Our funeral colleagues have been there for the families of loved ones in our care.
"This is why, in the spirit of co-operation, we are rewarding colleagues on the frontline in our stores, distribution hubs and funeral homes with one week's extra pay in June in recognition of their phenomenal support.
"This reward is just one of the ways we are saying thank you and showcasing the importance of our frontline workers in helping keep our communities safe and supported."
This bonus comes after the society brought forward its annual share of profits and increased its colleague discount earlier this month as a 'thank you' to all those who have gone above and beyond at this time.
The retailer has reduced its food store opening hours to allow colleagues to clean stores and replenish shelves with food and essentials as well as ensuring they get more time with their families to rest and recuperate.
Meanwhile, the society has awarded £50,000 to 29 community groups to help them continue their vital working during the Covid-19 outbreak.
The money, from the society's Community Dividend Fund, goes to organisations in Stafford, Burton, Cambridgeshire, Derbyshire, Leicestershire, Lichfield, West Midlands, Lincolnshire, Norfolk, Suffolk, Northamptonshire, Nottingham, Birmingham and Warwickshire.
Groups to benefit from the funding include:
Community Transformation, based in Chesterfield, will use nearly £2,000 to support a project designed at building support and relationships for people in need across the area
West Leicestershire Community First Responder Group supports East Midlands Ambulance Service by sending trained volunteers to medical emergencies while people await the arrival of a paramedic. The group has been awarded £2,600 to buy specialist training equipment to ensure it can continue to support the emergency services during the current Coronavirus pandemic
Get Wise Enterprise, in Nottingham, will use £1,990 to continue to support ex-offenders and people with mental health problems or severe learning difficulties during lockdown
A variety of hospices will use grants to ensure they can continue vital work as fund-raising becomes more difficult following the onset of the Coronavirus pandemic
The Butterfield Centre, in Lincolnshire, will buy two benches with a £300 grant to ensure its dementia patients can still enjoy time outdoors while social distancing
A total of £2,800 has been handed to Woodhouse Farm and Garden CIC, in Lichfield, to support vital refurbishment work to ensure it can still provide fruit and vegetables for the community during lockdown
Several schools have been awarded funds to support work to educate the children of key workers during this uncertain time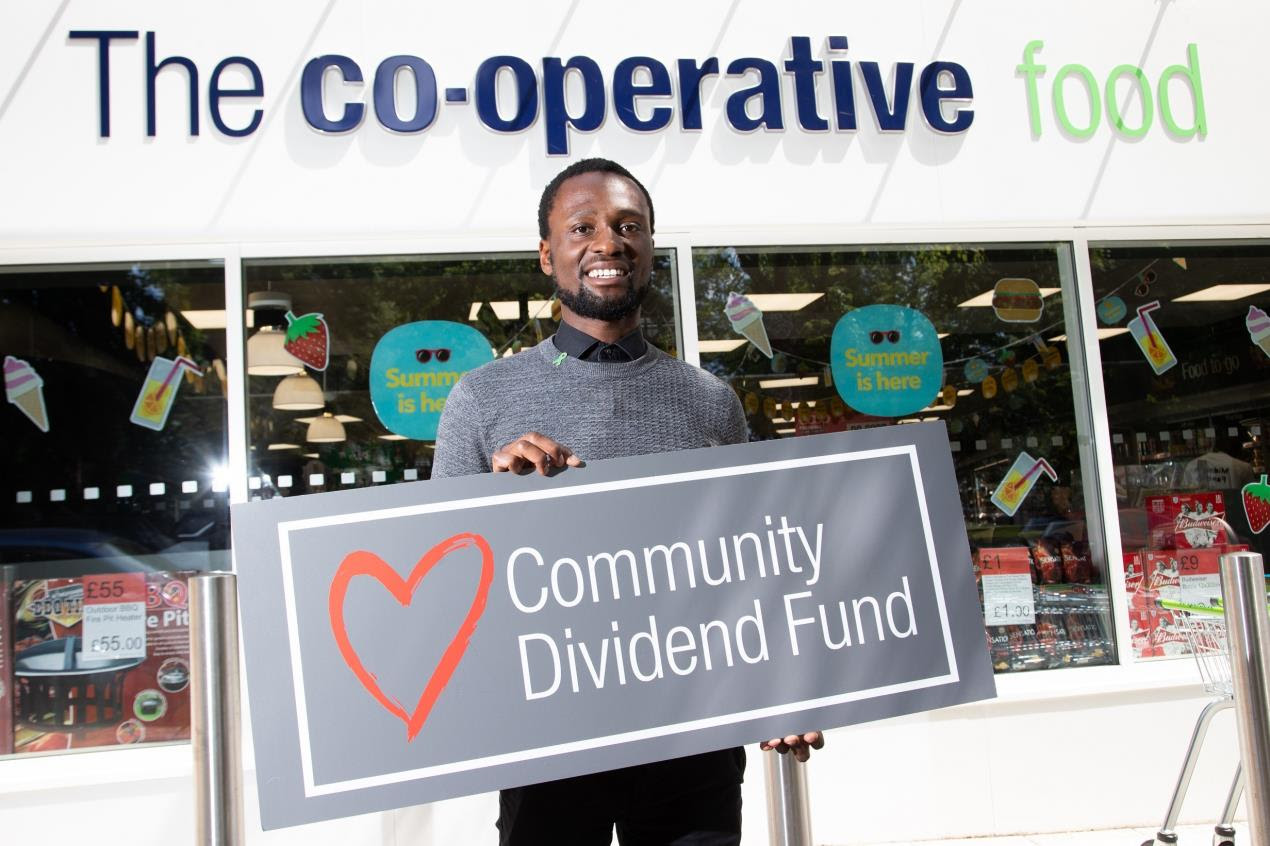 Debbie Robinson said: "Now more than ever being a co-operative business that sits at the heart of our communities is so important.
"We are delighted that these great projects and good causes have been handed a grant that will allow them to continue their fantastic work in the community at this uncertain time.
"Community Dividend Fund grants like this showcase how by being a member and shopping at your local Central England Co-op store allows us as a Society to continue to invest and fund vital projects in the area."
Grants of between £100 and £5,000 are handed out every three months to a wide range of applicants.
The fund guarantees that at least one per cent of the Society's trading profit is reinvested in local communities in a bid to help projects to thrive across its trading area of 16 counties from the Midlands to the east coast.
People can apply for funding at communities.centralengland.coop/